05
CATERING
The perfect partner
Quality and quantity, the perfect combination when it comes to the expertise of Novella. We're here for you no matter the occasion, with products made just for catering. Who said you can't have both quantity and quality?
ALL PRODUCTS CATERING
Whole Champignon Mushrooms
Mixed Mushrooms With Herbs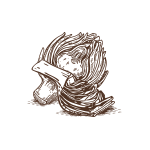 Whole Artichokes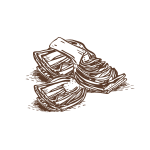 Artichoke Quarters "Spaccatelli"
Green Olives "la Bella di Cerignola"
Giant Green Olives
Green Pitted Olives
Green Sliced Olives
Black Olives
Black Pitted Olives
Black Cured Olives
Hors d'Oeuvre "Fantasia"
Hors d'Oeuvre "Zingara"
Caper Berries
Mezzanella Capers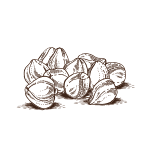 Lacrimella Capers
Borettane Onions
Borettane Onions With Red Vinegar
Maggioline Onions
Perline Onions
Giardiniera
Insalatina Capricciosa
Gherkins
Red & Yellow Peppers Filets
Lombardi Peppers
Sundried Tomatoes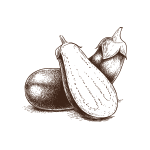 Seasoned Eggplants
Grilled Peppers
Rise Seasoning "Risintavola"
Artichoke Hearts
Artichoke Leaves
Leafs and Ends of Artichokes
Artichoke With Stem "alla Romana"
Hors d'Oeuvre "Primavera"
Semidried Tomatoes
Insalata Mare
DOWNLOAD THE CATALOG
Creative bresaola carpaccio
A striking, colorful, flavorful dish that delights not only the eyes but also the taste buds. We're talking about our creative bresaola carpaccio: a quick, simple recipe.
READ MORE
Ingredients (serves 4):
Bresaola carpaccio
Novella Catering Artichoke Hearts
Novella Catering Green Sliced Olives
Novella Catering Hors d'Oeuvre "Zingara"
Salt and pepper to taste
Green lettuce
EVOO, to taste
Instructions
Select a large plate or platter and arrange a few leaves of the lettuce as a fresh, crispy base. Softly folding the slices, arrange the bresaola carpaccio on top of the lettuce.
Complete the plate, alternating a pieces of Novella Catering Artichoke Hearts, Novella Catering Green Sliced Olives and Novella Catering Hors d'Oeuvre "Zingara".
Dress with EVOO, salt and pepper to taste.
Now all that's left to do is eat!
Mise en place
The bright, contrasting colors of this plate will immediately grab the attention of your guests, which is why it's even better if you can arrange the carpaccio on a large plate or tray.
Novella's advice: this room-temperature dish can be served as a second course or as a delicious appetizer!